Mt Lemmon Fire Photos of Milt N5IA Radio Building


The following photos show views of the fire damage to my communications site on Mt. Lemmon. The fire swept up radio ridge on June, 20th, scorching most everything that would burn. As noted in the photographs, my building is a converted metal shipping container. I believe it would have been completely destroyed otherwise. Photos of other buildings including the Cactus Radio site have been published elsewhere. This building contained commercial repeater stations, and the EAARS 147.16 repeater. It also included the 145.39 amateur repeater. We are currently in the rebuilding stage. We have completely removed all equipment and are installing fiber board walls with insulation, new electrical conduit, new lighting, and a 12 volt battery backup system. There will be a new tower installed at a future date, as USFS has time to approve.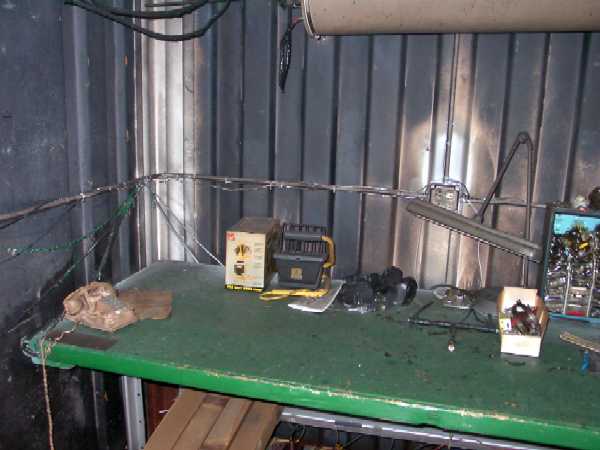 The workbench and melted telephone.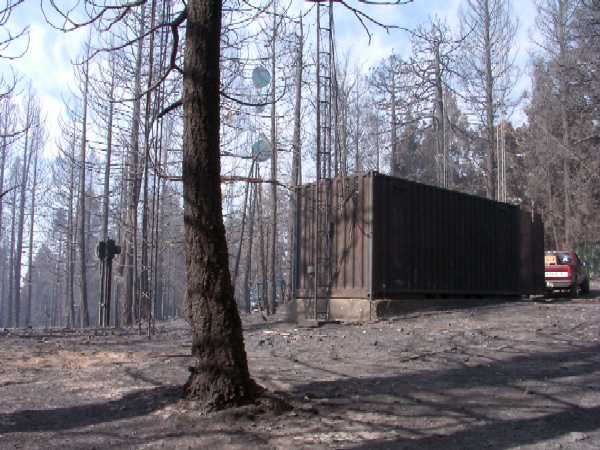 View showing rear of building. Note m/w dishes surviving on tower in backgroud.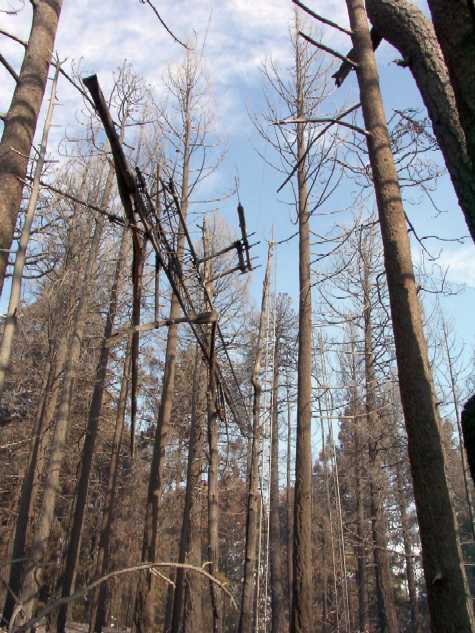 This tower did not make it. A leaner. See Photo on right, remainder taken down.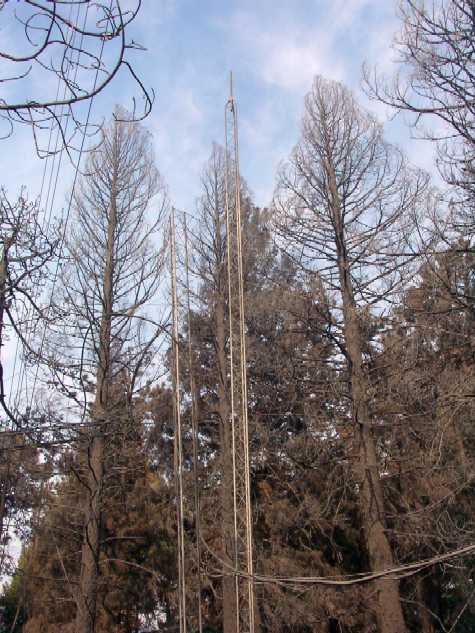 Two tower sections. Note portion missing on left. This was taken down for safety.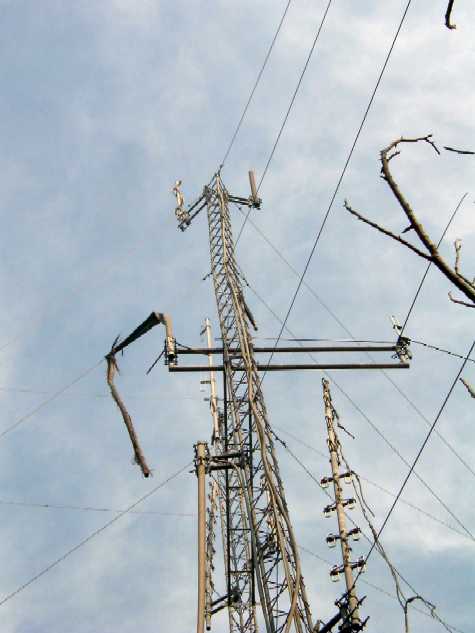 Tower survived, antennas ???.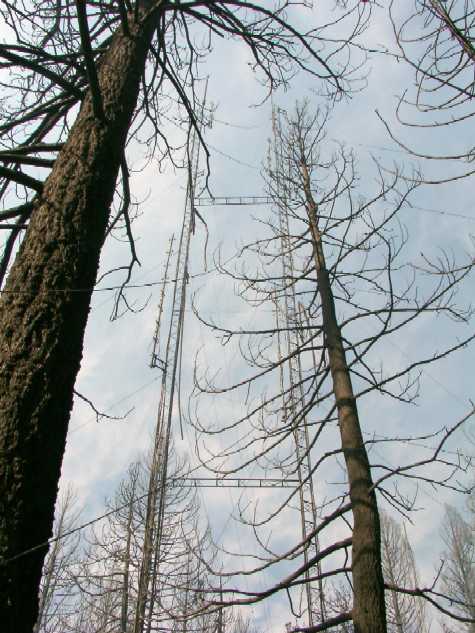 The twin towers, All antennas were ruined/melted.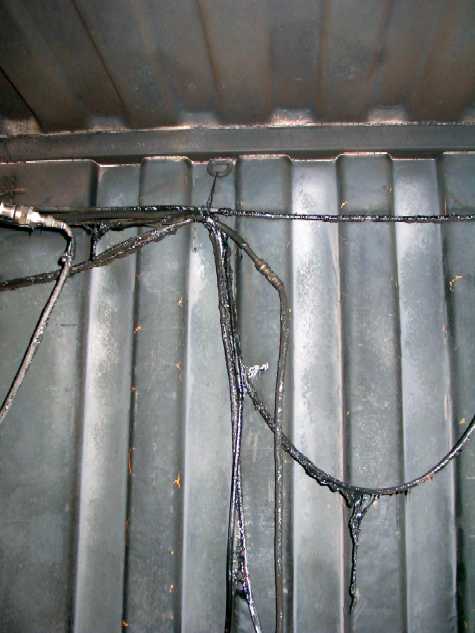 Melted coax inside building HOT!.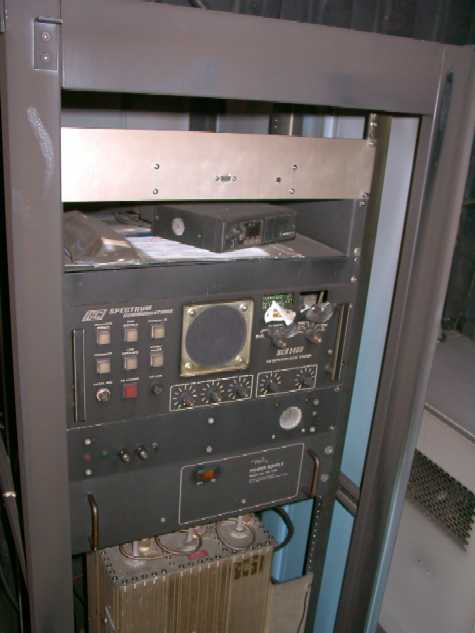 Front view of 145.39 rptr cabinet. Scorched & Melted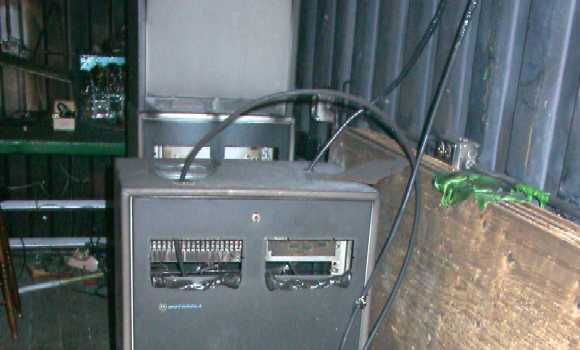 147.16 rptr cabinet, melted plastic.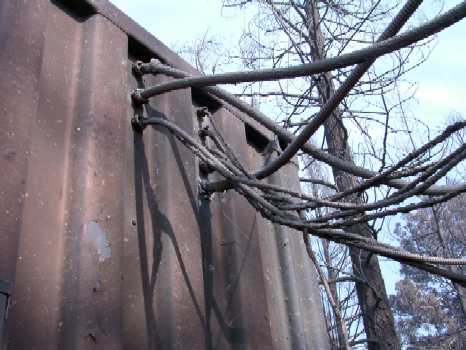 Coaxial entry point on building.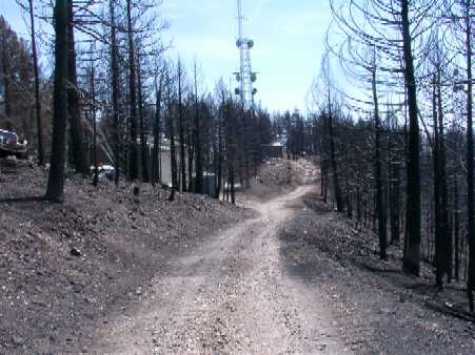 View looking East down Radio Ridge.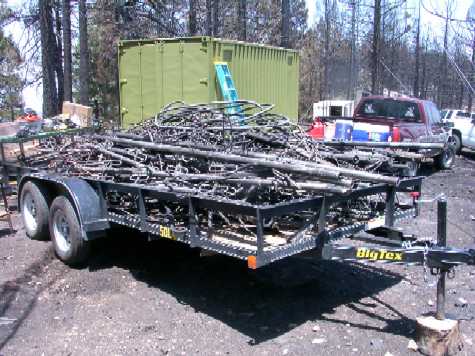 Trailer filled with burned cables, antennas & tower sections.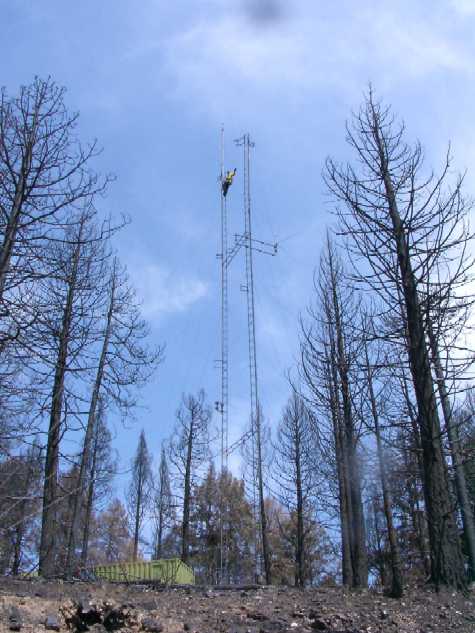 Jason on tower to remove 147.16 rptr antenna destroyed in fire.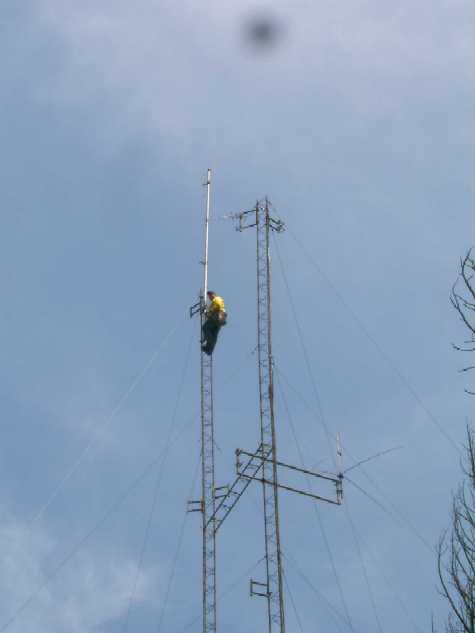 Jason cleaning destroyed antennas from tower.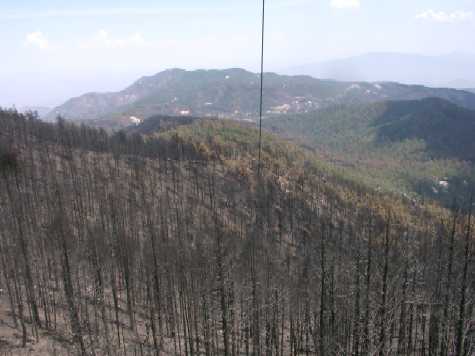 Fire came up canyon & ridge. Mt Bigelow is visible in the distance.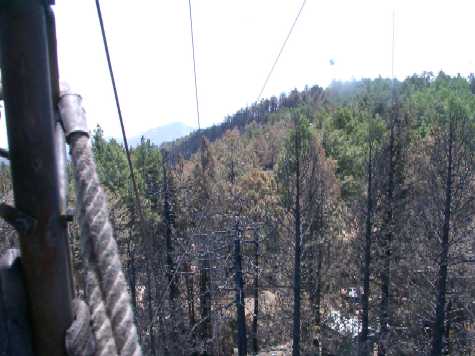 Fire stopped just West of our site. Note scorched trees marking it's end.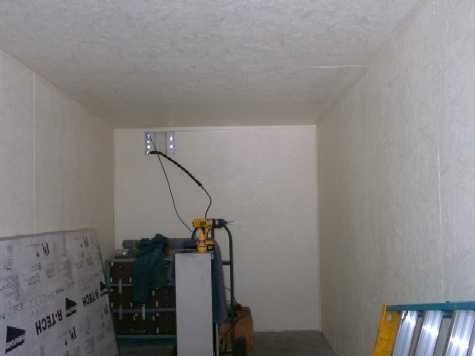 View inside of re-constructed building. New battery bank at rear.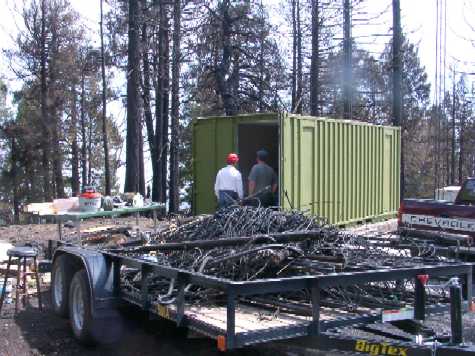 Milt & Jason in front of re-painted building.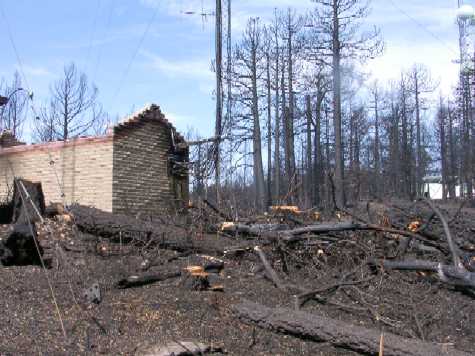 View of destroyed Cactus site building.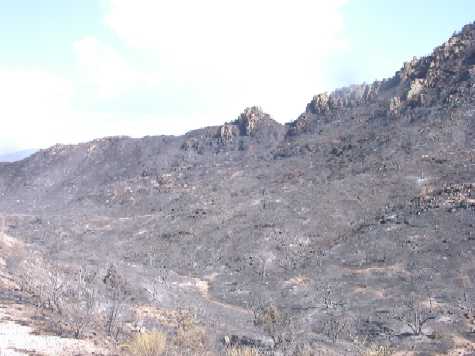 View near Molina Basin on Mt. Lemmon Hwy.
The above photos taken by Milt N5IA and son Jason, and a few by Larry W7MCO.

Some photos show re-construction. As we continue to re-build site, additional photos will be uploaded. Check back.
I am an optimist! I feel that in time we will have a much better facility than before.
Website changing as re-construction develops. de N5IA.

Last update July 15, 2003

Back To Home Page